 Our mission is to represent the highest quality products in the market, offer the best service possible to the roofing community, and support the roofing industry to the best of our ability.

Welcome to Curtis Sales Associates

Product Knowledge Training for your customers.

Up To Date product spec's and information.

Knowledgeable representation.

One on One communication with your sales reps!

About Curtis Sales Associates

Robert Curtis has been in the roofing industry since 1972.
From the manufacturing side to installation, and on to distribution. He started the Independent Manufacturers Representative business in August of 2000. Richard Crossland came on board in June 2009 and J Capps debuted in June 2012. The Curtis Sales team covers Texas, Oklahoma, Arkansas, Louisiana and New Mexico. Products that we represent include:
"Training My Clients Customers on new products, is just a small part of what you get from an Independent Representative!"





-Robert Curtis
                  Independent Representative

STRONGHOLD™ skid resistant technology and represents the most advanced synthetic roofing underlayment on the marketplace today.

DaVinci's natural-looking slate and shake polymer roof tiles offer a 50 year warranty in a variety of styles and colors.

Advanced Polymer Products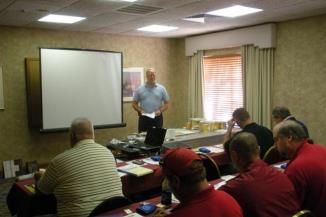 6932 Church Park Drive Ft. Worth, Texas 76133


Call for a quote today! (817) 996-9766